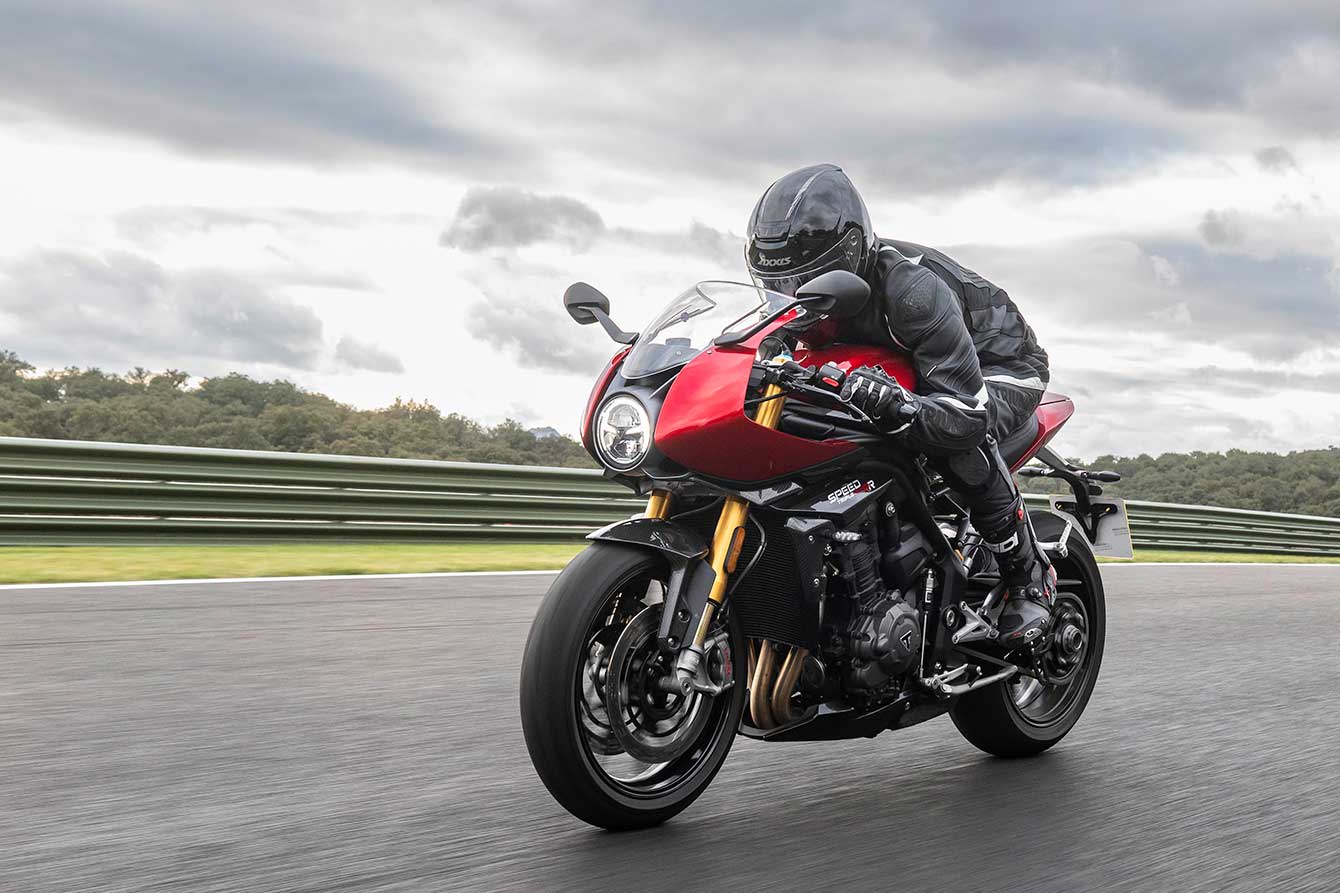 "Finns inget att klaga på. Britterna kallar hojen för en gentlemannaracer och det kan jag skriva under på."
— alltommc.se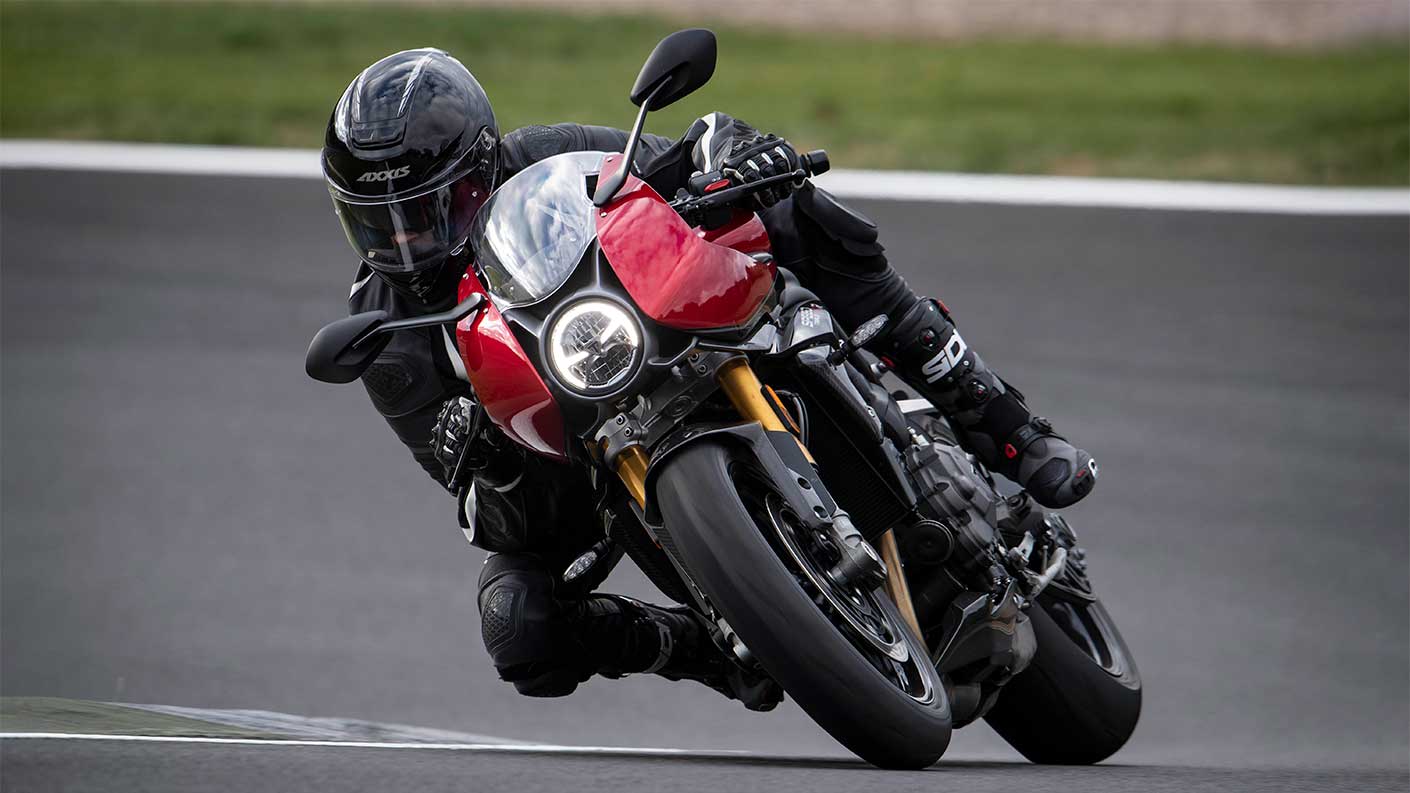 bikepbm.dk
"På alle andre fronter er Speed Triple brugervenlig og tilgivende. En sand gentleman på to hjul, som gør ejeren til en bedre motorcyklist. De gode manerer bakkes op af et elegant ydre med smukke former og lækre detaljer i kulfiber."
READ FULL REVIEW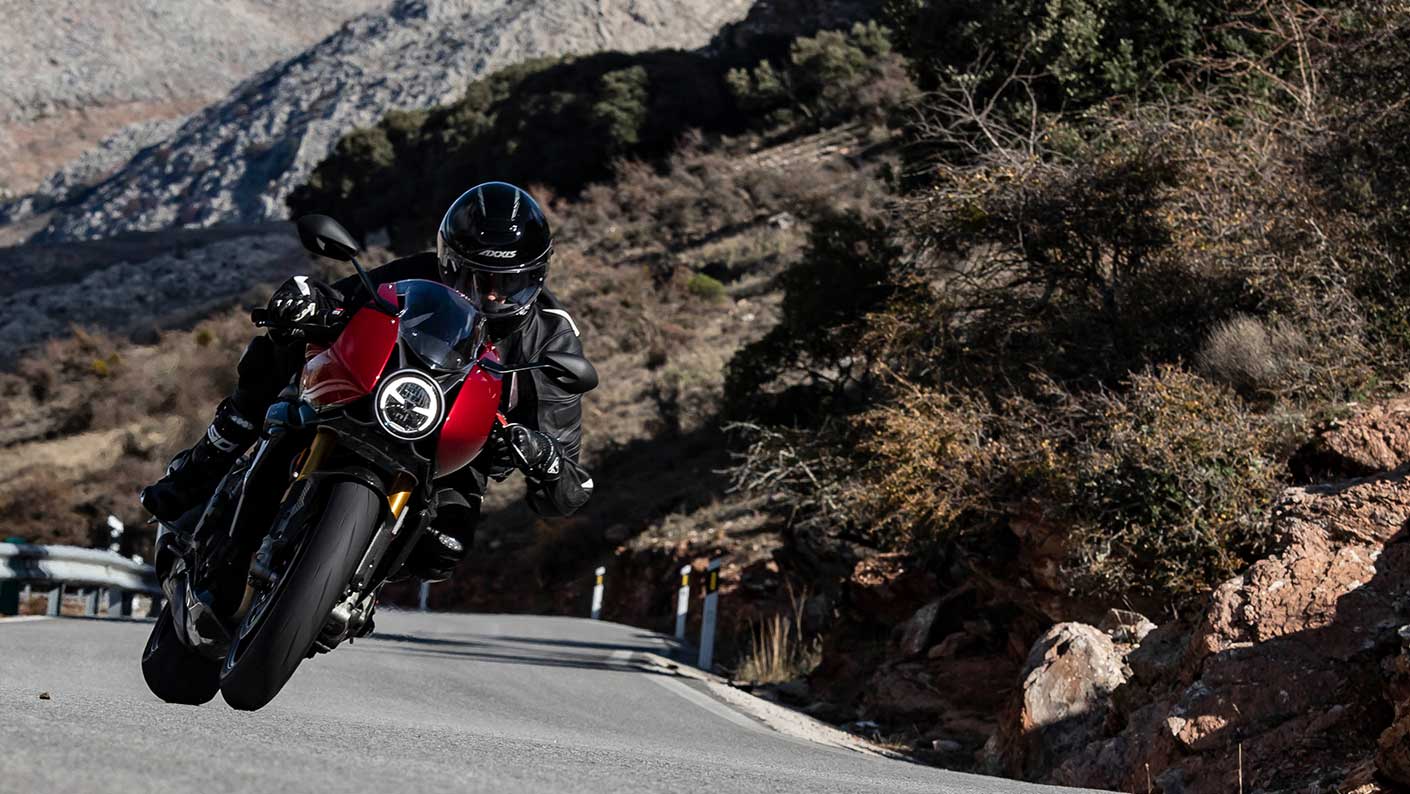 mcavisa.no
"Om jeg mener at de nå har klart å løfte dette enda noen hakk, det kan du lese om i neste utgave av MC-avisa. Undertegnede har nemlig vært i Spania og testet RR-utgaven på Ascari Race Resort, en våt drøm av et baneanlegg."
READ FULL REVIEW
SPEED TRIPLE 1200 RR
As stunning to look at as it is exhilarating to ride, with the highest specification ever.
Price From SEK 219.000,00